CONTACT
If you have very carefully read the entirety of my website and would like to contact me to apply for an appointment or to send a business enquiry, etc, you can do so by selecting one of the relevant forms detailed below
I am incredibly selective with who I choose to spend my precious time with. I will not tolerate harassment or hounding. Those that behave inappropriately will be immediately blacklisted.
You may wait patiently for my reply, or expect not to receive one at all.
I endeavour to reply to emails within 72hrs of receiving them, however, please bear in mind that I am an incredibly busy woman and I am constantly inundated with messages. If I do not reply to your email within a week, you may consider re-sending it.
Etiquette
You may address me as Goddess or Mistress, and that is all. Pet names or terms of endearment will not be tolerated.
If you know what you are looking for, be clear and concise from the start. I do not have time to relentlessly to-and-fro with you.
Make your message easy to read by correctly employing the use of basic punctuation and grammar.
Vulgar descriptions of your fantasies will not be tolerated.
Do not try to negotiate with me on my hard limits or rates.
Ensure that the question of any full service activities such as sexual intercourse do not arise.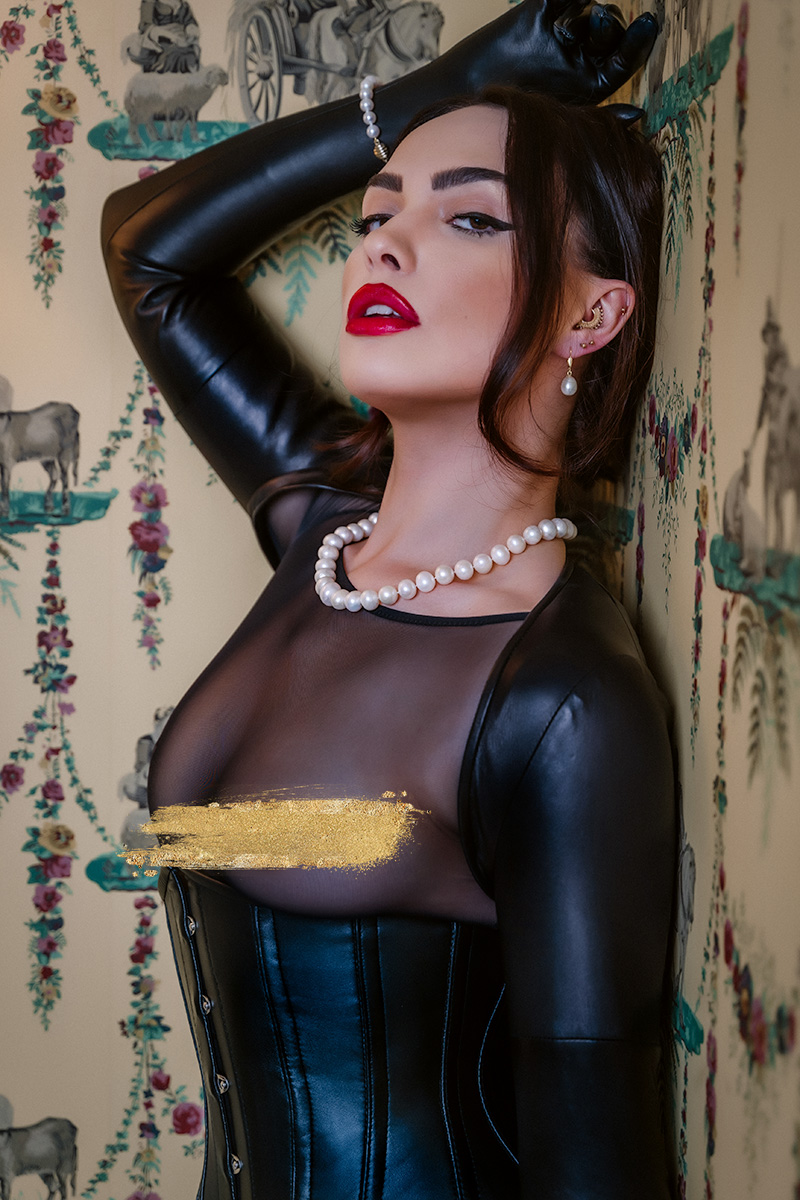 "She is your power, your Feminine source.
Big Mama. The Goddess. The Great Mystery.
The web-weaver. The life force.
The first time, the twentieth time
you may not recognise her.
Or pretend not to hear.
As she fills your body with ripples of terror and delight.
But when she calls you will know you've been called.
Then it is up to you to decide if you will answer.​"
–Lucy H. Pearce