Back at the start of the year, I had an in-depth conversation with an acolyte about my personal fantasy. Having realised most Femdom fancies over my decade long career, the only ones left for me are those that are truly deserving of the noun fantasy: 'the faculty or activity of imaging impossible or improbable things'. To keep it short (I'm sure it is something I will expand upon in a future blog post), my fantasy goes like this: I am in an ancient time. I am a Goddess living within a temple with a harem of eunuchs that wait upon me and take care of my every whim. Their existence is at my discretion, and my discretion only. My acolyte was so enamoured with this vision that he decided to commission the legendary Femdom artist Sardax to immortalise it in one of his portraits.
Sardax reached out to me in February, and I provided him with some paintings and themes that came to mind when I envisioned my portrait. Here are some examples: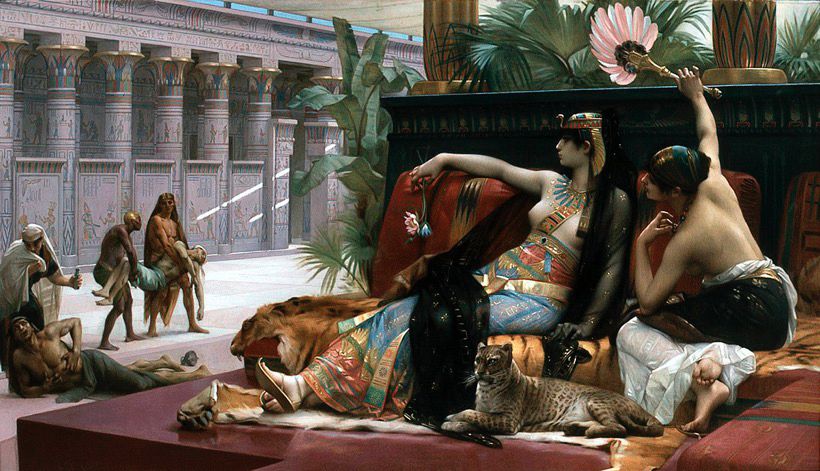 "Cleopatra testing poison on condemned prisoners" by Alexandre Cabanel, 1887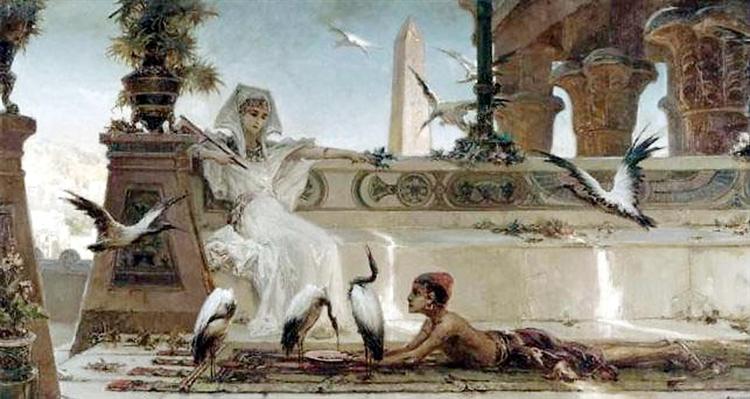 "Cleopatra" by Wilhelm Kotarbinski, 1948-1921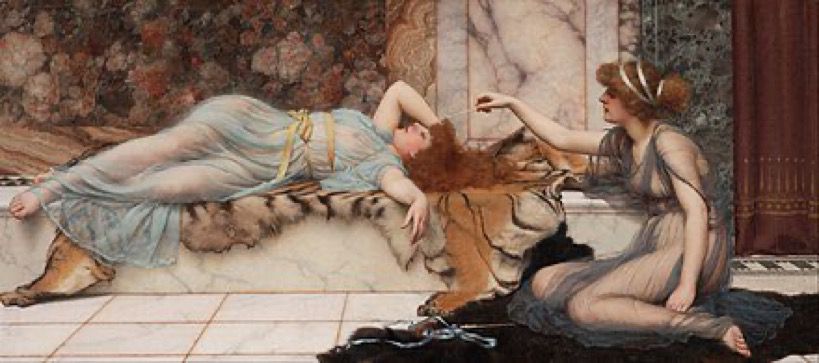 "Mischief and Repose" by John William Waterhouse, 1901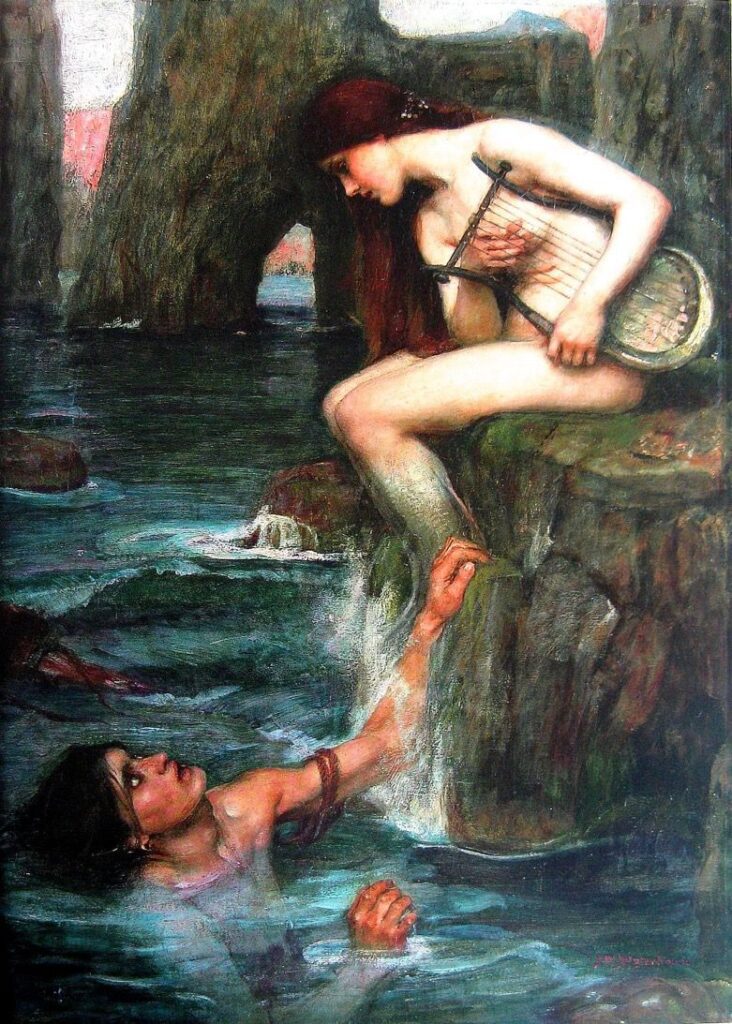 "The Siren" by John William Waterhouse, 1901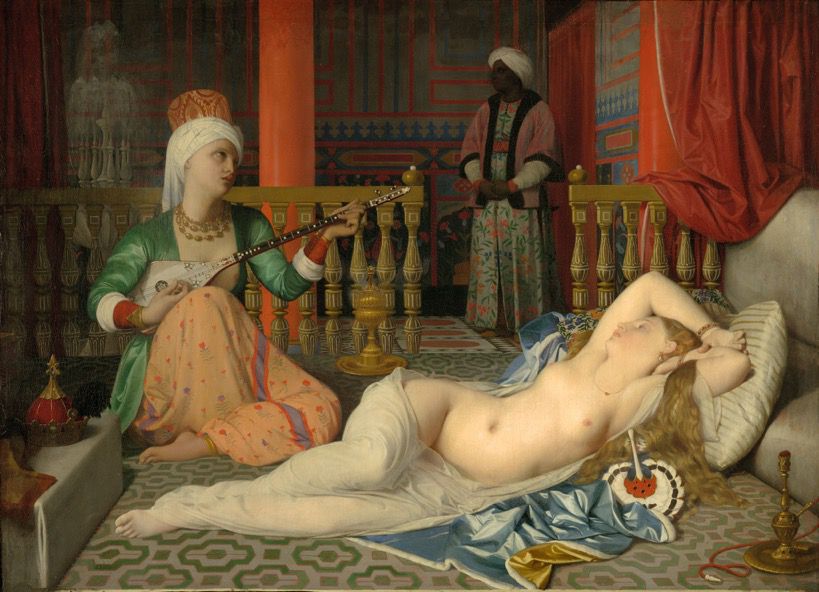 "Odalisque with a slave" Jean-Auguste-Dominique Ingres, 1839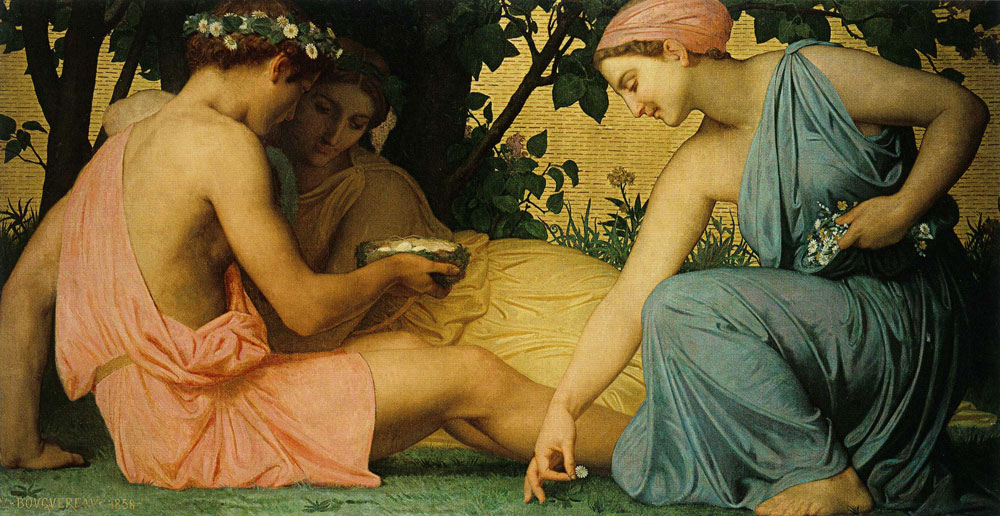 "Spring" by William Adolphe Bouguereau, 1858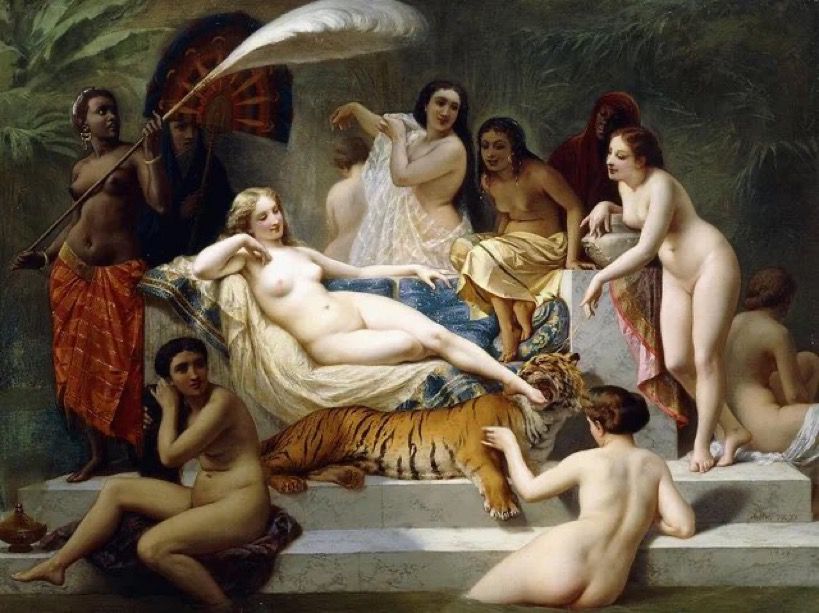 "Odalisque" by Henri-Pierre Picou, 1858.
The most important and profound of these images for me has and will always be "Cleopatra testing poison on condemned prisoners" by Cabanel. The scene speaks to me on such a level that I have a large print of it framed and hanging on my gallery wall at home.
I followed these images with a short message:
"So, as seen, I very much like symbolism, neoclassicism and pre-raphaelite styles. I find the Odalisque theme and Cleopatra themes very compelling for the scene I have in mind."
I have always been a fan of the Odalisque theme in art, but being who I am, I have always envisioned this theme turned on its head.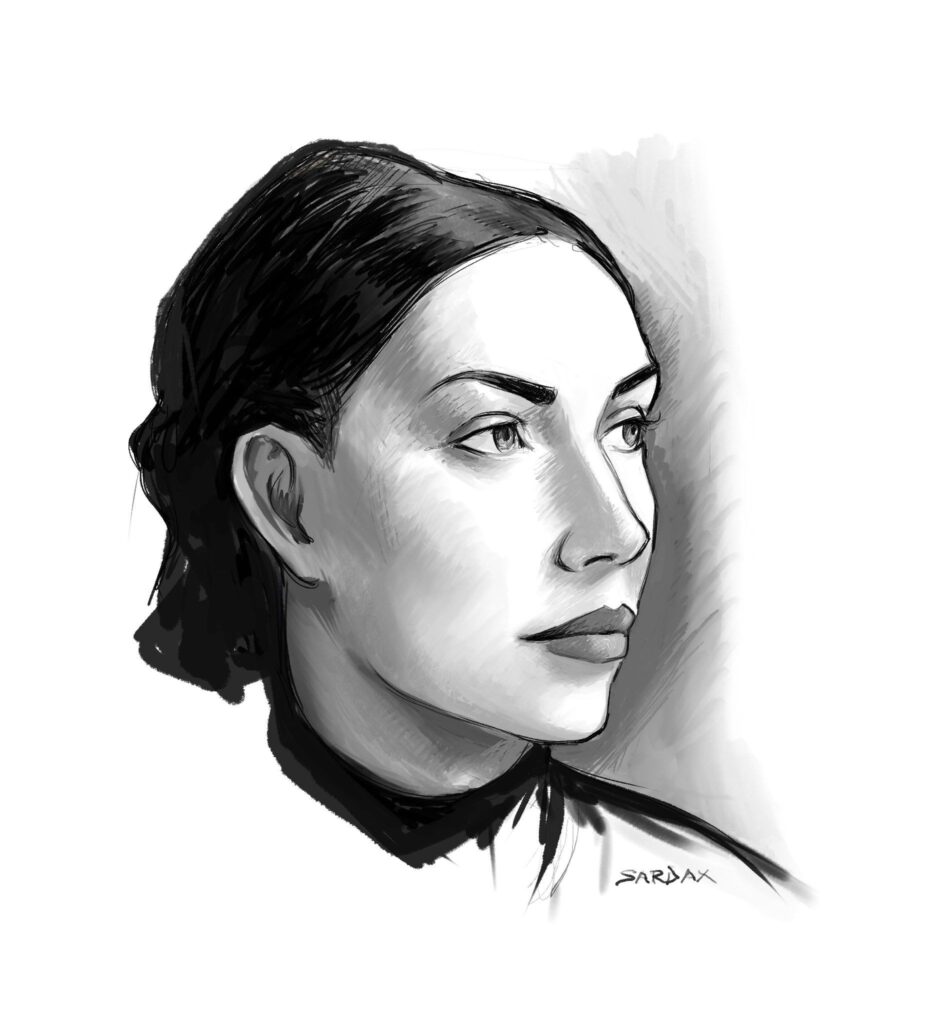 A portrait from life of Goddess Serena, by Sardax, 2023.
Time-lapse of sketch from life, Sardax, 2023

On Valentines day, I met with Sardax in the lobby of a beautiful hotel I was staying in. Over coffee and tea, we spoke at length about my fantasy and about my career and my upbringing as the daughter of a dominatrix (who Sardax has portrayed beautifully in the past). We discussed art, and I was surprised to hear that so far I have been the only subject of Sardax that has expressed such precise and detailed vision for a portrait (although I am sure that does not come as any such surprise to those of you that know me – perfectionist as I am!).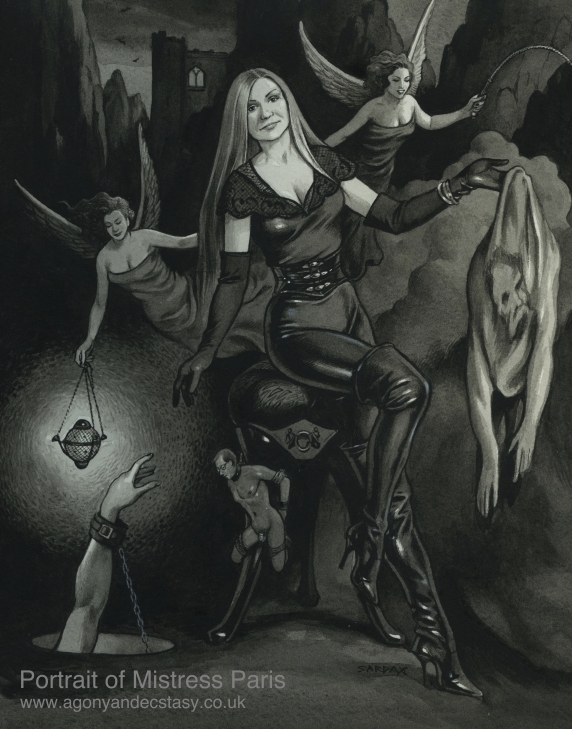 Portrait of Mistress Paris, by Sardax, 2018
Once the life sketch (shown above) was completed, Sardax kept in frequent contact with me to show his progress and to ask for feedback.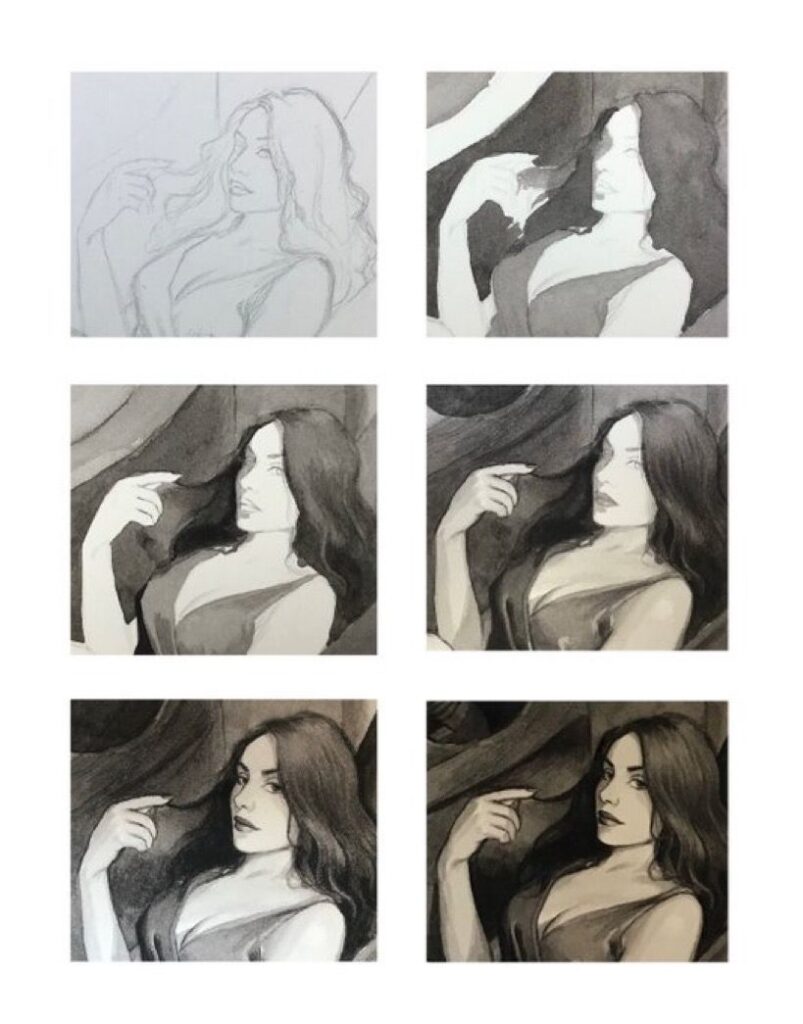 Face development of Goddess Serena, by Sardax, 2023.
The final watercolour portrait was completed on the 7th April and I was very happy to see how well my vision was understood and executed by the artist. The humble slaves worshipping at each foot, the gimp reduced to human furniture at the lower right hand of the scene, the fez wearing (a lovely nod to the Odalisque and Orientalism themes I expressed interest in) punkahwalla in the top left, and the bound and hopeful ones imprisoned behind an ornate cage wall wondering if they will ever be as fortunate as those working to keep me comfortable before them.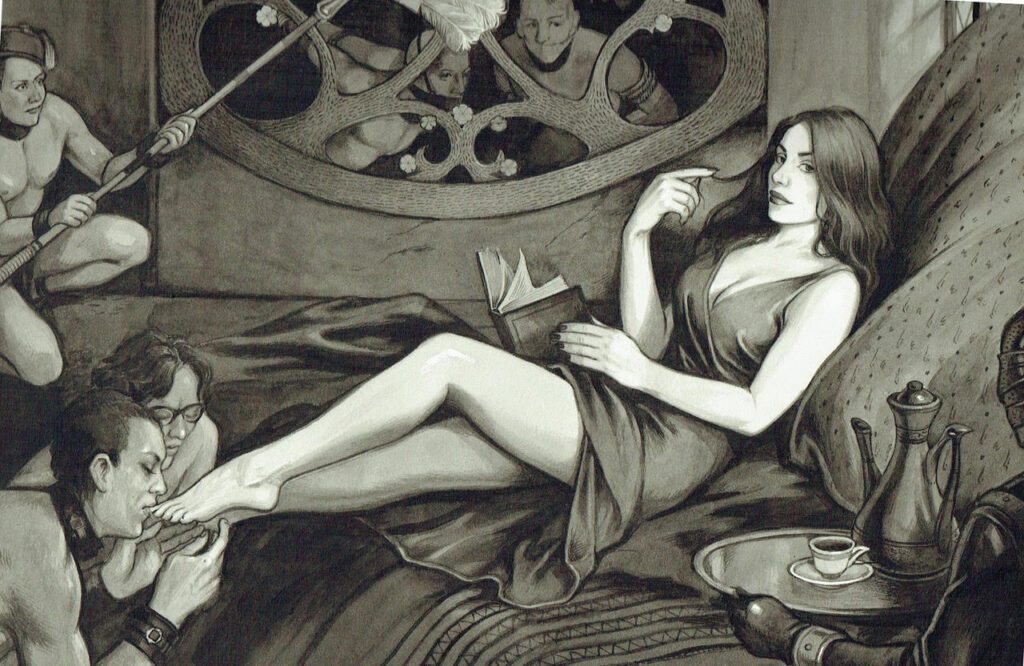 "A portrait of Gynarchy Goddess" by Sardax, 2023.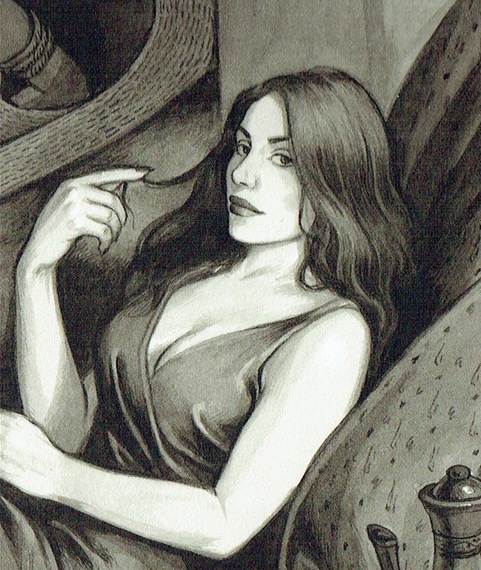 Face detail from "A portrait of Gynarchy Goddess" by Sardax, 2023.
I am currently in the process of having the delightful portrait framed so I can hang it upon a wall within The Oubliette, my resident play-space. A blog post will follow.
Sardax's blog piece on the portrait: https://sardaxart.wordpress.com/2023/04/23/portrait-of-gynarchy-goddess/
Sardax's Twitter: https://www.twitter.com/sardax_sketches